A Workplace Diversity Symposium by Women in NAAAP
Women in NAAAP presents an interactive symposium edition with a panel of accomplished professionals blazing a path of bold success and exemplifying career leadership. Experience their stories first hand as they share their inspirations, what it takes to get there, breaking down stereotypes, and overcoming challenges. NAAAP's unique brand of proactive networking, hosted by NAAAP Toronto's Women in NAAAP program, will follow the panel session. With a spotlight on youth leadership, meet incredible special guest panelists...

Captain Michelle Guertin | Logistics Officer - Canadian Armed Forces
With a specialization in transportation management, Captain Michelle Guertin is currently a Mobile Air Movements Support Officer at 8 Wing Trenton and in the past couple of years, she has deployed in support of Operation NANOOK (Iqaluit, NV), Operation IMPACT (Kuwait), Operation REASSURANCE (Lithuania/Germany), as well as Operation PROVISION (Beirut, LB). She recently completed advanced training in her occupational classification and spent two months training on the Legacy Hercules CC-130 where she flew to Thule, Greenland, and Canadian Forces Station Alert.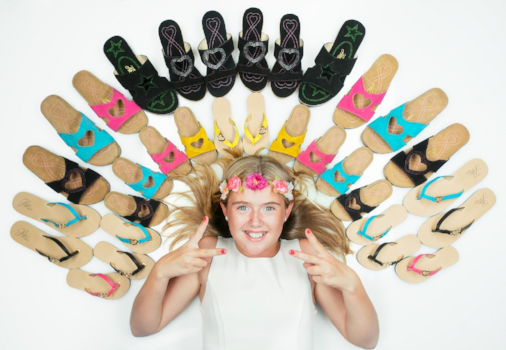 Abi Smithson | Entrepreneur
Abi Smithson is an accomplished 11 year old, grade six student who had an idea after seeing her mother's ugly sandal tan. She thought a heart shaped tan line would be prettier instead. After presenting the idea to her entrepreneurial parents Alan and Julie, she wrote a business, marketing and sales plan and began designing the sandals with the mentorship of David Bensadoun, President of Aldo Groupe and Robert Ott, Chair, School of Fashion, Ryerson University.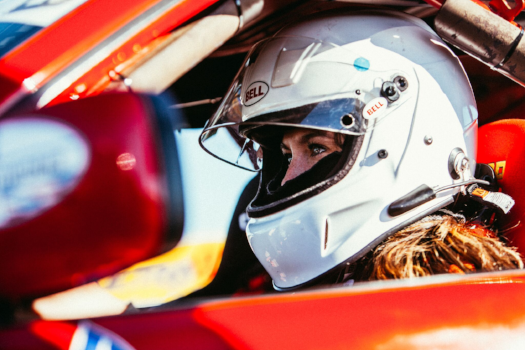 Demi Chalkias | Race Car Driver
Demi Chalkias is 23 year old semi-pro race car driver. She was studying to be a doctor but switched career paths to pursue her childhood dream of becoming a driver, never having raced in her life. She currently races with CASC and have asked to race a Porsche GT4 in the IMSA Porsche Cup Car series. Demi is currently working on sponsorships to become a full-time professional race-car driver.
---
Monday,April 25, 2016; 6:30 (Panel Session: 7:00 - 8:30 pm)
Roll Play Event Venue, 10A Edward Street, Toronto ON
Tel. (416) 904-8483 | Website
NAAAP Members: $5.00 (promocode available)
Non-members in Advance: $10.00 (At the door: $20.00)
Complimentary hors-d'oeuvres served

Attire: Business or Business Casual

Remember to bring lots of business cards!
REGISTER ONLINE prior to Sunday, April 24, 2016.
This workshop was made possible by the generous grant provided by the GM Foundation. NAAAP Toronto's signature monthly Business Mixers coupled with our Professional Development Series are designed to be your professional community forum. Enjoy lively conversation, mix and mingle, build new contacts and get re-acquainted with old ones at some of Toronto's most popular evening hot spots.
Inquiries & Questions: august.kee@naaaptoronto.org
Registration Deadline:
April 24, 2016
Contact details for the event:
August Kee, Director of Women in NAAAP, august.kee@naaaptoronto.org
Website:
http://www.naaaptoronto.org