"Nurturing Potential" Leadership Symposium
"Nurturing Potential"
Presented by NAAAP Toronto & ParentConnect at the Parenting Expo
Moderated by August Kee | Director of Women in NAAAP
Sunday, October 22, 2017; 11:45am - 12:45pm
Markham Event Centre, 95 Duffield Drive, Markham, Ontario L6G 0A8

Online Registration in Advance for complete access to the Expo
50% off registration with promo code NAAAP50 | valid from Oct 1 to 15
(Regular Registration $5.00). $8 At the door (Cash Only). Free for children under the age of 12.
A common view on potential suggests that there is a brass ring of success our children will either jump high enough to reach or else fall short. But life is rarely a straight line with numerous choices, chances and unexpected turns. The path of development is a journey of discovery where potential is a possibility, not a guarantee. Hosted by NAAAP Toronto in partnerhsip with ParentConnect™ this leadership panel segment focuses on practical hard lessons and embracing learning to nurture the essential skills children need to make the most of their abilities and grow as capable, confident, and caring people. Introducing our special guest panelists....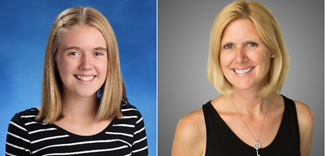 Abi Smithson & Julie Smithson: The Smithson Family are a dynamic, powerful and loveable family who have been in the spotlight through their technology and entrepreneurial endeavours; Julie and Alan invented, Emulator, the world's first touch screen DJ System and were featured on Dragons' Den, Discovery Channel and WIRED. Their 13 year old daughter, Abi, is following in her parents footsteps with her shoe company, Love Sandal. At only 9 years old, she solved the problem of ugly sandal tans, by making them hearts instead. Abi has also been on Dragons' Den and most recently on The Social to talk about Computer Coding in her Education. Holly, their youngest is thriving in grade 4.
The families most recent endeavour, MetaVRse is North America's Leading Virtual & Augmented Reality consulting firm has brought them once again to the forefront of technology, creating business solutions using VR/AR. Their first product was the VR Photo Booth™ that allows people to see themselves in VR for the first time.
As part of the Smithson legacy, Alan & Julie are working on an education platform to teach kids the fundamentals of success; mindfulness, deep breathing, yoga, positivity, gratitude, mentorship and more. The program will also teach the fundamentals of business; financial planning, business planning, sales, marketing, social media, communications, branding, and investing. Their mission is to inspire and educate the next generation to think and act in an socially, economically and environmentally sustainable way.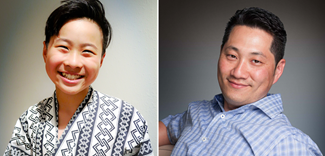 Ryo Takano & Satoshi Takano: For the last 6 years, Ryo Takano has been bringing smiles and inspiration to youth hockey players, coaches, trainers, and parents across the globe. Nicknamed "Rocket Ryo", he has been lighting up YouTube with his amazing stick handling and skating abilities. In partnership with other YouTubers throughout the Web, his hockey videos have generated over 350K views, and has caught the attention of coaches, trainers, and scouts in the U.S. and in Canada.
Currently playing in Toronto for the Humberview Huskies AA team, twelve year old Ryo also had the opportunity to play at an international level for the Japanese National Team, connecting the distinct cultures through the great sport of Hockey. To Ryo, hockey is more than a just a sport, but a vehicle for learning life lessons such as respect, teamwork, development, and discipline. His goal is to one day play in the NHL, and to compete in the 2022 Winter Olympics in Beijing, all while continuing to meet and motivate as many people as possible.
---
Parenting Expo™ from October 21-22, 2017 is a community event, organized by not-for-profit organization ParentConnect™, aiming to provide parents and parents-to-be with a unique and convenient opportunity to explore and benefit from resources available in our community and to equip themselves with the knowledge to give their child the valuable inheritance of a happy and healthy family through the power of positive parenting. This annual event allows families to gain insight from subject matter experts on positive parenting, see the latest trends in products and services for growing families and pursuing generational and cultural harmony within the family. With programming provided in English, Cantonese and Mandarin, Parenting Expo™ is a one-stop hub for knowledge sharing, education and access to resources for building a happy and healthy family.
Registration Deadline:
October 22, 2017